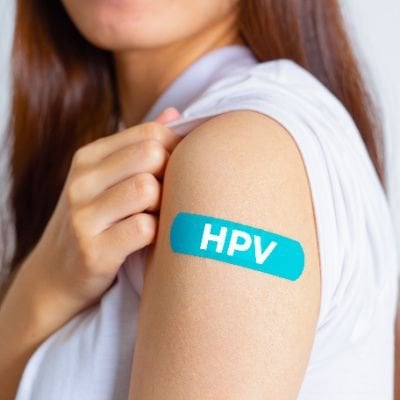 Getting diagnosed with HPV-related head and neck cancer can be a terrifying time. Learning about your options, along with mentally and emotionally preparing yourself for the road ahead, can be a lot.
This is why taking precautions is essential—knowing the signs and symptoms of human papillomavirus (HPV) can help prevent not only an initial infection but the secondary development of cancer.
Here's everything you need to know about HPV-related head and neck cancer.
What is the Human Papillomavirus or HPV?
Human papilloma virus, or HPV for short, is the most common sexually transmitted infection—according to the Centers for Disease Control and Prevention, there were approximately 43 million infections in the United States in 2018 alone.
There are currently over 100 different types of HPV in the world. Primarily spread through skin-to-skin contact, HPV can cause various health problems depending on what type of HPV you get infected with, including:
Development of warts (genital, plantar or common warts)—this is the most common symptom of infection if you have HPV

Cancer
While many cases of HPV infection resolve on their own within two years, exposure to the papillomavirus is the leading cause of cervical cancer, with more than 90% of cervical cancer cases being caused by the virus.
In addition, HPV can also cause other types of cancer, including:
Anal cancer

Vaginal cancer

Vulvar cancer

Penile cancer

Head and neck cancer
What are the Causes of HPV-Related Head and Neck Cancer?
While cervical cancer is the most common cancer caused by HPV, it can also affect other parts of your body, including your head and neck—approximately 3% of all cancers in the United States are head and neck cancer.
HPV-related head and neck cancer is caused as a result of an oral HPV infection. If left untreated, this may go on to develop cancers related to the mouth and throat, including HPV-positive oropharyngeal squamous cell cancer (HPV-OSCC).
It's important to note that not everyone who has an oral HPV infection is likely to develop cancer. Your body's immune system plays a significant role in how it fights the virus and prevents the development of cancer.
What are the Symptoms of Head and Neck Cancer?
Also known as oropharyngeal cancer, head and neck cancer affects your throat and mouth. Symptoms typically arise in the throat, tonsils, base of the tongue, and soft palate in your mouth.
Some common symptoms of head and neck cancer include:
White or red sore on your gums, tongue, or mouth lining that does not heal

Swelling of your jaw

Unusual pain in your mouth

Unusual bleeding in your mouth

Presence of a lump in your mouth or throat that thickens over time

Trouble breathing

Trouble chewing or swallowing food

Pain in your throat

Ringing in your ears, coupled with trouble hearing

Pain when swallowing food
How is HPV-Related Head and Neck Cancer Diagnosed?
A type of squamous cell carcinomas, HPV-related cancers of the head and neck typically tend to have a better prognosis than cancer caused by other factors such as alcohol or tobacco use.
If you do experience the above symptoms for a period of two weeks or longer, schedule an appointment with a board-certified ENT physician to accurately diagnose and treat your symptoms. Your dentist can also help detect changes to your oral cavity during regular dental appointments.
During your appointment, your doctor will conduct a thorough physical exam of your mouth and throat to notice any physical changes. In addition, you may also have a:
Biopsy

Endoscopy

Exfoliative cytology

HPV test

Blood tests

Various imaging tests, including a CT scan and MRI
Is Treatment for HPV-Related Head and Neck Cancer Right for You?
There are many ways for patients to protect themselves against the spread of HPV, including practicing safe sex habits and undergoing routine testing for sexually transmitted diseases. Still, the most beneficial protection against HPV comes from vaccination.
The FDA-approved Gardasil vaccine is commercially available for patients aged 9-45 that protects against nine different types of human papillomavirus.
Because the vaccine works more effectively in patients who are not sexually active, current recommendations for HPV vaccination state that patients 11-12 years of age should receive at least two doses of the vaccination six months apart for maximum efficacy. Patients 15-26 years of age should receive three doses of the vaccine, and anyone over 26 who has not been fully vaccinated should receive a catch-up vaccine.
Patients over 26 years of age should consult with their doctor on a recommended vaccination schedule.
HPV-Related Head and Neck Cancer Treatments are Safe When Performed by a Board-Certified ENT Doctor
People with HPV-related head and neck cancer tend to respond well to treatment, even in advanced cancer cases. Treatment prescribed will vary on several factors, including your age and overall health, as well as the size of your tumor, location, and progression of cancer.
Standard treatment for HPV-related head and neck cancers include:
Surgery

Chemotherapy

Radiation
The treatment outcome depends on the stage of your cancer, but for most people with HPV-related head and neck cancer, the survival rate is attainable after treatment.
Disclaimer:
The information on this website is provided for educational and information purposes only and is not medical advice. Always consult with a licensed medical provider and follow their recommendations regardless of what you read on this website. If you think you are having a medical emergency, dial 911 or go to the nearest emergency room. Links to other third-party websites are provided for your convenience only. If you decide to access any of the third-party websites, you do so entirely at your own risk and subject to the terms of use for those websites. Neither Steven H. Sloan, M.D., nor any contributor to this website, makes any representation, express or implied, regarding the information provided on this website or any information you may access on a third-party website using a link. Use of this website does not establish a doctor-patient relationship. If you would like to request an appointment with a health care provider, please call our office at (415) 379-9900.